Trade The Markets
with StereoTrader
Trading customizability for
an epic breakout from market noise
Sign Up!
StereoTrader
StereoTrader is a trading optimization software and highly customizable infrastructure providing ground-breaking solutions for manual and automated trading. A scalable trading panel for the MT4 and MT5 platforms, StereoTrader is designed to simplify and accelerate trading on CFDs, Futures, and Forex with one-click functionalities and premium risk management capabilities. You can scalp, use isolated strategies, or cluster trade. Anything goes!
Upgrade your trading with over 35 one-click actions, high-level automation, and indications. Enhanced charting with extreme visual precision, intelligent orders, expert advisors (EAs), and embedded algorithms. Create or install trading robots and employ an extensive range of analytics tools. Employ unique Backtesting of strategies in real-time at full visual control. Learn fast while minimizing risks and market noise!
Key Features
The Markets From Your Own Perspective
Intelligent Orders

• Limit Pullback
• Automated Averaging
• Market Trailing Orders
• Synthetic Stop Loss

Isolated Strategies

• No Installations
• One Account
• Multiple Charts
• All Strategies
Powerful Backtesting

• Estimator Backtesting
• 3 Simultaneous Automations
• Extensive Historical Data
• Real-time Strategy Backtesting

Trading Modes

• Stereo Future
• Stereo Hedge
• Single Hedge
• Single Net
Get the StereoTrader 2.6
in three simple steps
Join us in taking on the markets and advancing the game of online trading, together!
Register
to Challenges and join The Trading Pit partner network.
Install
the StereoTrader on your MT4 or MT5 trading platforms.
Enter
the markets like a Trading Pit Hero
The Trading Pit
Trading 2.0
Why join The Pit?
We reinvent the trading game with our trading funding challenges. We give the opportunity to talented traders to join us in setting new standards in online trading.
Multi-asset Proprietary Pit

• Up To 70% Profit Share
• 400+ Strongest Assets
• 55+ Forex CFDs
Interest Alignment

• High Skills Low Funds?
• We Value Your Skills
• Fast Reward System!
Trading Ecosystem

• 160+ Operating Countries
• 5+ Major Trading Platforms
• 10+ Institutional Partners
Trust The Process

• Simple rules
• No small print
• Transparent conditions
Premium Networking

• Leading and exclusive exchanges
• Connect with trading champions
• Expert support teams
FinTech Powerhouse

• Intelligent prop trading infrastructure
• High-end trading features and tools
• Unbounded educational resources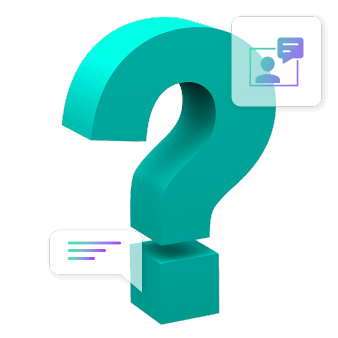 Frequently Asked Questions
StereoTrader is a scalable software for Metaquotes' MT4 and MT5 trading platforms. Developed for CFDs, futures, and forex trading. The StereoTrader 2.6 trading interface supports both manual trading with cutting-edge features as well as algorithmic and automated trading.
The Trading Pit will provide you with a link to download and set up the StereoTrader software on your MT4 and MT5 trading platforms. It is required to install any of the two platform options prior to setting up the StereoTrader 2.6 trading interface.
The answer is no! The MT4 and MT5 platforms can only get better with StereoTrader. The StereoTrader is a scalable interface and full-featured trading front-end based on the Metaquotes' platforms. StereoTrader 2.6 is developed to boost and optimize the user interface and user experience for professional and advanced traders in the global markets.
To backtest your strategy on StereoTrader you can set the desired time period, set the parameters and run your trading technique. Traders can also use StereoTrader's powerful backtesting to speculate more accurately about future market prices based on historical market patterns and data.
With StereoTrader, you will be able to trade on both ETFs and CFDs from a single trading account. StereoTrader 2.6 enables traders to perform mapping of real volume of exchange-traded future on contracts for difference. The Volume Profile and Depth of Market is taken from the exchange-traded future and is displayed on a CFD chart.
Awards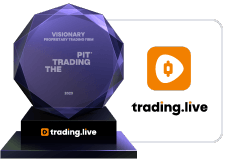 Visionary Proprietary Trading Firm 2023
Trading.Live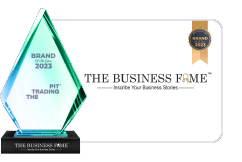 Brand of the year 2023
The Business Fame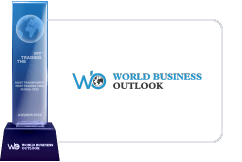 Most Transparent Prop Trading Firm Global 2023
World Business Outlook Awards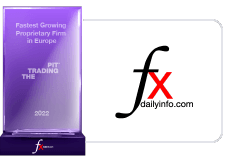 Fastest Growing Proprietary Firm in Europe 2022
F.DailyInfo, Brokers Awards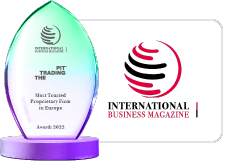 Most Trusted Proprietary Firm in Europe 2022
International Business Magazine Awards
Best Futures Prop Firm 2022
Global Brands Magazine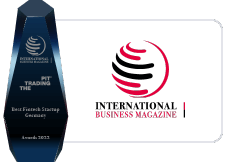 Best Fintech Startup Germany 2022
International Business Magazine Awards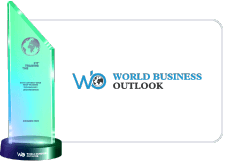 Best Cutting-Edge Prop Trading Technology Liechtenstein 2022
World Business Outlook Awards