THE TRADING PIT
A guide to our regulatory
background
Who We Are
The Trading Pit is the only prop trading firm with a promise to support you in reaching your full potential and obtaining a job career in the trading business. We have an extensive and exclusive network with our certificate, hedge funds, and asset management partners.
The Trading Pit prioritises a legally compliant business model. We have brought on board experts in capital markets law to ensure that The Trading Pit and its business models are lawfully and regulatory compliant! No objections were raised to our partnership models with prop traders and created with transparency for actual mutual growth! Designed for success!
The Trading Pit's Legal Consulting
With 20 years of experience, Swaantje Dirks is a veteran in the field of law specializing in banking, capital markets, and intellectual property law, graduated from Bayreuth University and Mainz. Swaantje is a partner at Graf Praschma, Heß & Rottloff Rechtsanwaltsgesellschaft mbH since 2010.
She specializes in implementing all legal remedies and proceedings against BaFin orders while advising and representing tied agents in all legal issues arising and drafting contracts with business partners.
Swaantje has mastered the supervision and support of civil law for financial service providers, which includes drafting contracts and license applications from BaFin, or the FMA in Liechtenstein and Austria.
Dirks also represents consumers in relation to problems relating to consumer loan prepayment penalties and revocation cases. She also works in commercial legal protection, carrying out warnings as well as the assertion of claims for injunctive relief, information, and claims for damages or their defense.
Swaantje supports and prepares registrations for national and international trademarks as well as representation before the authorities. Ms. Dirks also covers representation in copyright disputes (music or film downloads, third-party photograph use).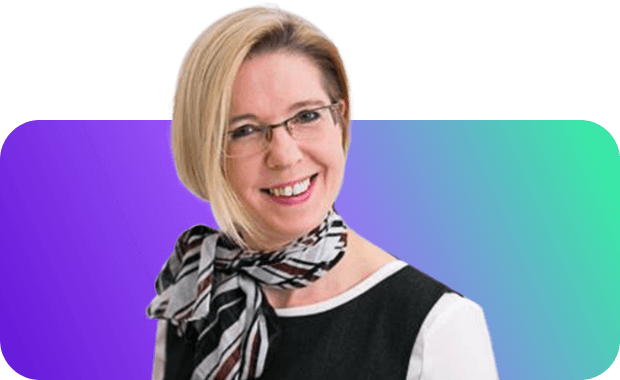 Meet Swaantje Dirks
An inclusive interview with our CEO, Thomas Heyden and our Legal Advisor, Mrs. Swaantje
Dirks, discussing the legal aspects of The Trading Pit!
Meet Thomas Heyden,
CEO of The Trading Pit
Thomas Heyden studied finance, insurance, and capital market theory at Johann-Wolfgang-Goethe University and graduated successfully. He is a certified financial analyst (CEFA) and has worked for German banks and international investment houses. Thomas has launched and managed several investment funds for his own regulated company. His clients included institutional investors and HNWIs. In 2009, he received the German Fund Award for his investment fund.
In addition to his work as a fund manager and trader, he was responsible for hedging commodity price risks for major German companies and one of the largest public transport companies in Europe.
He is a sought-after speaker on commodity price and foreign exchange risks for medium-sized businesses in Germany.
Thomas oversees the legal front of the entire operation.
Legal Framework
The European Commission issued a Draft Regulation to set out provisions for a prohibition on proprietary trading. EU banks with systemic importance (including all branches and subsidiaries), or any of the following entities with assets of at least €30 billion over the past three years, and trading activities that are at least €70 billion, or 10% of the entity's total assets.
In the draft Regulation, European subsidiaries and EU branches of third-country banks may be exempt from separation if the Commission finds that they are subject to equivalent separation requirements.
A bank established in the EU that is neither a parent nor a subsidiary, including all their branches regardless of location;

A group of entities with an EU parent that includes all branches and subsidiaries, regardless of their location;

EU branches of banks established in third countries.
Proprietary trading is not exempt from derogation. The prohibition does not apply to banks operating dedicated structures for buying and selling money market instruments for cash management under the draft Regulation.
Article 6(1)(b) prohibits banks subject to the proprietary trading prohibition from owning or investing in hedge funds, or from engaging in proprietary trading or sponsoring hedge funds, so they cannot circumvent the prohibition.
---
Legal Info
Legal notice according to Art. 5 ECG
Provider/operator of the website:
The Trading Pit Challenge GmbH
Landstrasse 63
9490 Vaduz
Liechtenstein
Managing Director: Thomas Heyden
Board of Directors: Thomas Heyden | Christoph Radecker
Register Court:
Commercial Register Office of Justice of the Principality of Liechtenstein
Register Number: FL-0002.688.743-6